Dr. Beyhan Zeybek's hair transplant clinic in Turkey at Istanbul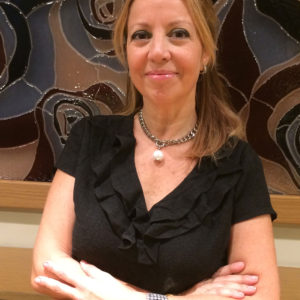 Dr. Beyhan Zeybek
Dr Beyhan started Hair transplant in 1994 and witnessed the great evolution the field went through during that period. She was one of the very first doctor to entirely specialize herself in hair transplant in Turkey.
She has developed and refined her skills to the highest level and has now turned her practice to concentrate on the artistic side of hair transplant. After having performed and contributed to the launch of hair transplant in this part of the world, she opened her own clinic in 1997 and put together the biggest hair transplant team in Turkey at the time. In 2013, she has decided to dedicate her practice between her artistic activity as a photographer, and her medical practice specialized in hair transplant.
She is only interested in handling only one case at the time, in order to totally focus on the patient's benefit.
She operates everyday either by FUT and FUE. She has a tremendous amount of cases and experience with all hair types and has developed expertise on almost all the different aspects of hair transplant. She produces totally natural results and outstanding hairlines.
She can reconstruct beards as well as harvest the beard hair to the transplant it to the head
Artistic view point, each hairline are unique
All techniques available
Experience and expertise
1 unique patient per operation's day
Dr. Beyhan Zeybek's clinic photos
Prices of Dr. Beyhan zeybek's clinic at Istanbul in Turkey
| | | | | |
| --- | --- | --- | --- | --- |
| Graft amount | FUT | FUE 1 or 2 days | FUE PATCHY | BHT |
| Until 1700 | – | 3300 € 1 Day | 3500 € 1 Day | 3700 € |
| From 1701 to 2000 | – | 3500 € 1 Day | 3750 € 1 Day | 2€/graft |
| From 2001 to 2200 | – | 3750 € 1 Day | 4000 € 1 Day | 2€/graft |
| From 2201 to 2500 | 3800 € | 4000 € 1 Day | 4250 € 1 Day | 2€/graft |
| From 2501 to 2700 | 3800 € | 4250 € 1 Day | – | 2€/graft |
| From 2701 to 3000 | 3800 € | 4500 € 1 or 2 Days | – | 2€/graft |
| From 3001 to 3200 | 3800 € | 4750 € 2 Days | – | 2€/graft |
| From 3201 to 3500 | 3800 € | 5000 € 2 Days | – | 2€/graft |
| From 3501 to 3700 | 3800 € | 5250 € 2 Days | – | 2€/graft |
| From 3701 to 4000 | 3800 € | 5500 € 2 Days | – | 2€/graft |
 Night(s) in hotel 4* (option)