PRP hair transplant is the latest new trend in hair transplant surgery.
After having tested PRP use during the different steps of hair transplant over the last few years and in a more important and closer way over the last 4 years, all physicians using the PRP hair transplant treatment agree that it improves the overall results of hair transplant surgery.
Post operation scars, grafts regrowth, and post-surgey trauma in particular are all improved.
PRP hair transplant definition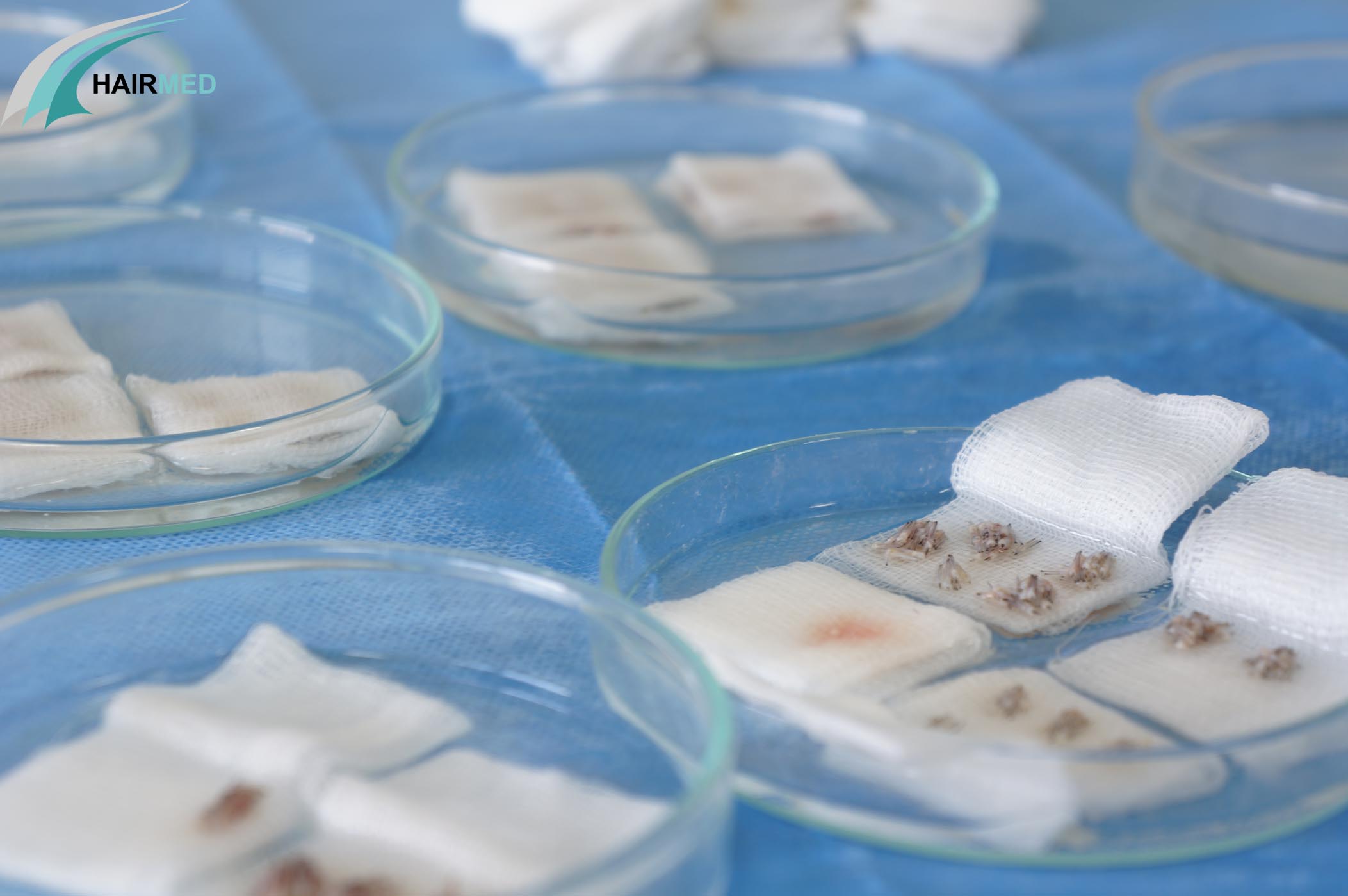 PRP is a man made substance made out of a simple blood sample. Before the surgery, a light blood sample is collected from the patient. Blood is going into a centrifuge machine which will separate plasma from out of the blood. All the platelets in the blood sample will be concentrated into the plasma at this point.  
This enriched plasma can be used for a number of treatment in medicine and has been used for more than 40 years in hematology, orthopedics, before plastic surgeons started to take interest in it a number of years ago. 
The PRP hair transplant surgery
Platelet Rich Plasma is used in Hair Transplant to boost a healthy scaring and regrowth. Scaring and growth factors are held in the platelets. Using PRP liberates a greater number of growth and scaring factors into the recipient and donor tissue. This minimizes the overall trauma and reduces the healing period.
In the donor are, PRP reduces by 30 to 50% the healing time of the harvest in all procedures FUT, FUE or BHT.
In the recipient area, PRP is injected into the implantation tissue to boost the regrowth and minimize the trauma and therefore the resting (telogen) phase of the hair grafts. Using PRP, gives earlier results to the patient. PRP patient usually enjoy their results at 8 to 9 months instead of 12 as a higher number of grafts switch to growing phase sooner.
For the same purpose, PRP is used to soak the hair grafts which are waiting to get transplanted.