Procedure :
Clinic :
Graft amount :
Patient's age :
Operation date :
Last update :
Medical treatment :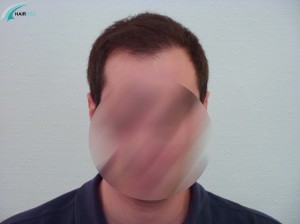 This young patient with high family history, was going to lose all his remaining hair fairly quickly. He was suffering from a important Androgenic alopecia at a young age.
His donor area was good enough for a harvest of 4000grafts. His graft qulity ( thickness and Hair/FU) was also above average.
A 2 days FUE was planned for him.
Surgery goals was to get a good overall coverage with a sepcial attention to his hairline.
Medications were highly recommended to slow down the process and avoid a second surgery very quickly after.
Before Hair Transplant
After Hair Transplant