Transplant hair result with FUT in 9 months
Procedure :
Clinic :
Graft amount :
Patient's age :
Operation date :
Last update :
Medical treatment :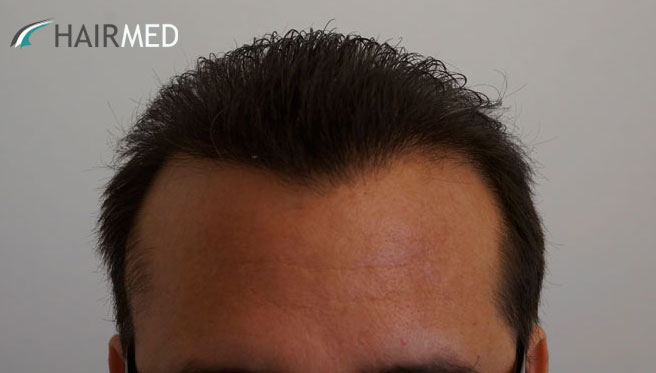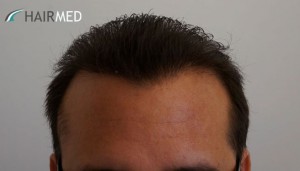 Objectives of the intervention:
The patient received a total reconstruction of the first front third.
Dr Meddeb was able to make an intervention of 3000 FUT grafts on one day by implementing high density on a small surface (Dense Packing).
The hair of the patients are fine with a majority of follicular units of 1 and 2 hair.
The features don't allow a very high coverage.
Despite these characteristics, Dr Meddeb has designed a strategy to optimize the placement of grafts.
The patient is very satisfied and he is considering a FUE transplant to cover more area in the back.
Before the transplant hair
9 months after the transplant hair