Hair loss is a major phenomenon in men and women, and in many cases irreversible. When this process is accelerating excessively, it is necessary to react quickly to maintain the hair as long as possible.
Depending on the importance of the hair loss, there are treatment that can slow down or even stall the process. These treatments can sometimes avoid surgery, or at least delay it.
In many cases when surgery is the only option, the combination of drug therapy and hair surgery is often recommended by practitioners to accelerate the regrowth of hair and improve the final surgery result.
/!\ The treatments listed below must be taken under medical supervision. This article is for informational purposes only and does not replace the advice of your doctor.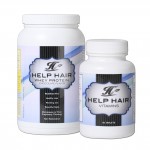 Help Hair Whey Protein is a protein mix developed in the USA by recognized dermatologist and hair transplant practitioner. This treatment improves the rate of regrowth after a hair transplant surgery. The result is usually visible after a few weeks, patients describe an improvement in hair texture and thickness.
Laser Cap – Laser Treatment
Laser therapy is the use of low-intensity laser light to stimulate self-healing follicles. This treatment slows hair loss and accelerates the production of new hair. Laser Cap can be done at home or in a hair clinic. However, it is not recommended for patients with significant hair loss for more than five years.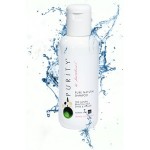 Keratene is an organic product to combat the effects of  low intensity androgenic alopecia by limiting the presence of dihydrotestosterone. Unlike Finasteride, the Keratene is sold without prescription and has no known side effects. Thus, this treatment is also offered to women. The positive effects are visible from about 6 months. Patients experience a slowdown, and sometimes even a stabilization of hair loss.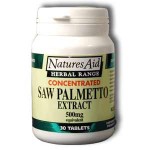 If you are looking for a natural remedy against hair loss, Saw Palmetto may be the best solution. Treatment with Saw Palmetto is widely known in recent years. This plant helps reduce the level of dihydrotestosterone in the scalp, hence the slower hair loss and the acceleration of hair regrowth. Some side effects of Saw Palmetto may occur among both women and men: excessive hair growth, acne and change of voice.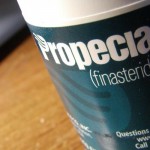 Finasteride, often called Propecia is a drug that reduces the production of DHT (dihydrotestosterone), which is the major responsible for hair loss and regrow hair. This treatment is recommended in men with androgenetic hair loss. 80% of patients using Finasteride find a stabilization of their hair loss, see regrowth, especially on the vertex.
Some side effects can accompany taking Finasteride. These side effects are libido problems and erectile dysfunction. However, these effects disappear after discontinuation of treatment.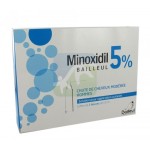 Minoxidil lotion is applied directly to the scalp. By acting on the hair roots, it can slow down hair loss and hair can naturally get a boost in volume. This treatment is recommended for both men and women. In most countries, there is a minoxidil concentration of 2% and 5%.
The effectiveness of this treatment can be seen after several weeks of use. During this period, a temporary loss of hair can happen. Itching is the most common side effect of this treatment. If breastfeeding, Minoxidil is not recommended.
Finasteride and Minoxidil are only on prescription and should be monitored by a doctor.