Dr. Alami Mohamed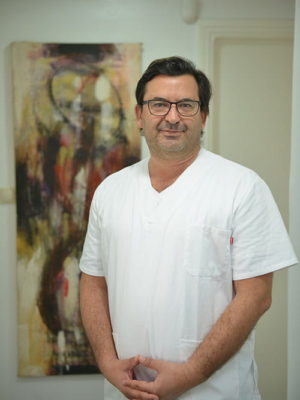 Dr. Alami Mohamed specializes in hair transplantation and offers various procedures such as FUE, FUT and BHT. He has European Diploma of Baldness Restorative Surgery at Claude Bernard's University (Lyon, France). Expert in hair transplant, he also realizes the graft of beard, eyebrows and also scarred/burned areas.
Dr. Mohamed Alami's hair transplant clinic in Morocco at Cassablanca
Dr. Alami Mohamed works at the center of the hair transplant located in the Cochain cosmetic surgery clinic in Casablanca, Morocco.
The clinic offers state-of-the-art technology in the field of hair transplantation as well as for different techniques (FUE S.A.F.E, FUE High Density, BHT, FUE Eyebrows, FUT, Repair Capillary Transplant)
It is a private center specializing in hairtransplant, which meets the safety standards, warm and personalized staff to the needs of each patient.
The center is located in an exceptional environment and offers you unparalleled comfort and safety.
Dr. Alami Mohamed - Prices clinic in Morocco, Casablanca
| | |
| --- | --- |
| SAFE FUE | FUT |
| From 1180€ | 1,90€ / grafts |
| | |
| --- | --- |
| SAFE FUE | Prices |
| < 500 grafts | 1180€ |
| 501 – 900 grafts | 1800€ |
| 901 – 1000 grafts | 2300€ |
| 1001 – 1500 grafts | 2700€ à 3000€ |
| 1501 – 1700 grafts | 3200€ |
| 1701 – 2000 grafts | 3500€ |
| > 2000 grafts | 3600€ |
| > 2500 grafts | 4000€ |