Presentation of Dr.Sahinoglu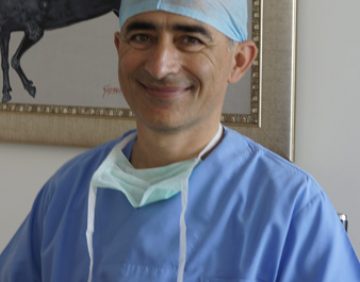 Dr.Sahinoglu
Dr. Kayihan Sahinoglu graduated from the Faculty of Medicine at Istanbul University.
In 1996, Dr. Kayihan is interested in hair surgery and travelled to Baltimore, Maryland, USA to study it for 1 year.
With 18 years of experience, he was bewildered by the FUE revolution and concentrated his practice 100% to it.
He has specialized himself in solutions enabling the maximum coverage for patient only using FUE. For that he has developed solutions of high hairlines and conservative approach in order to recreate global coverage illusion using only FUE.
Specializing in mega-FUE session, he regularly gets interventions of 4000FU in FUE (even on less suitable donor areas.)
He has developed over the years an expertise in the alternative eyebrow hair transplant, beard transplant and scars repair.
Memberships
International Society of Hair Restorations Surgery (ISHRS)
European Society of Hair Restorations Surgery (ESHRS)
High hairline
FUE only strategies
Eyebrow transplant, beard transplant, scar repair
Photos of Dr.Sahinoglu's clinic
Prices of Dr.Sahinoglu' clinic in Turkey at Istanbul
| | | |
| --- | --- | --- |
| Graft amount | Day(s) | FUE |
| Until 2300 | 1 Day | 3500€ |
| From 2300 to 4000 | 2 Days | 1,50€/graft |
Results photos of Dr. Sahinoglu'clinic in Turkey at Istanbul